Had an opportunity to visit the tallest tower in Taipei with a great views of the city.  With its 101 floors it was the tallest building in 2004 until Burj Khalifa in Dubai was built in 2010.  The views of the city from the observatory on the 89th floor are spectacular.  Late afternoon was a good time to visit when looking away from the sun with the warm light but into the sun it was hazy from the humid atmosphere.  Also most of the pictures are taken through glass so some reflections are apparent.  A major city and quite densely packed, nestled within the mountains that surround the area.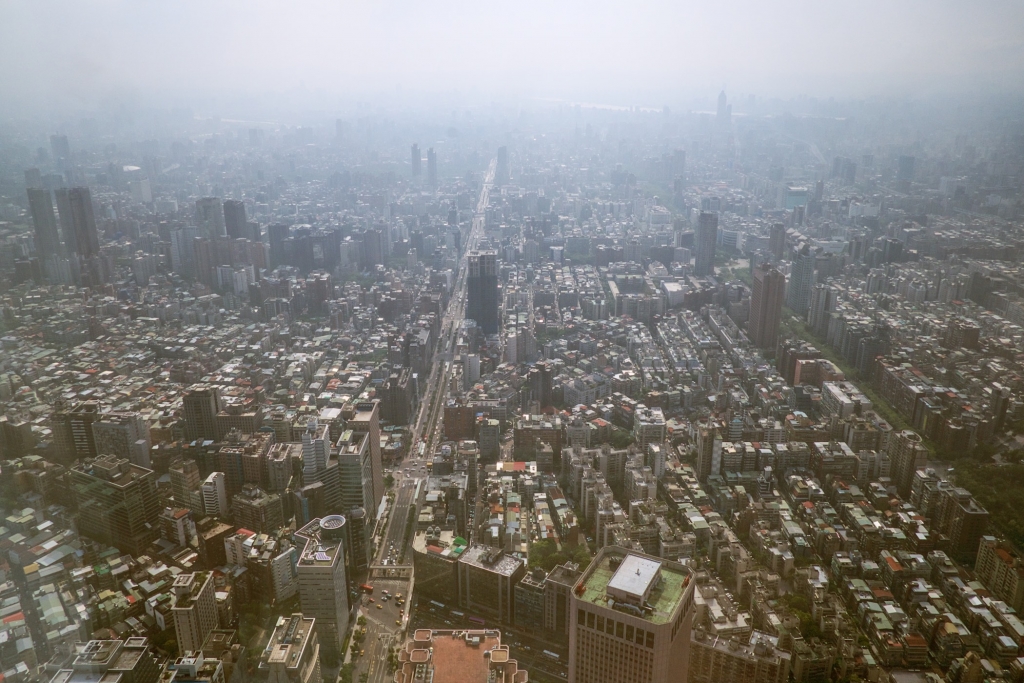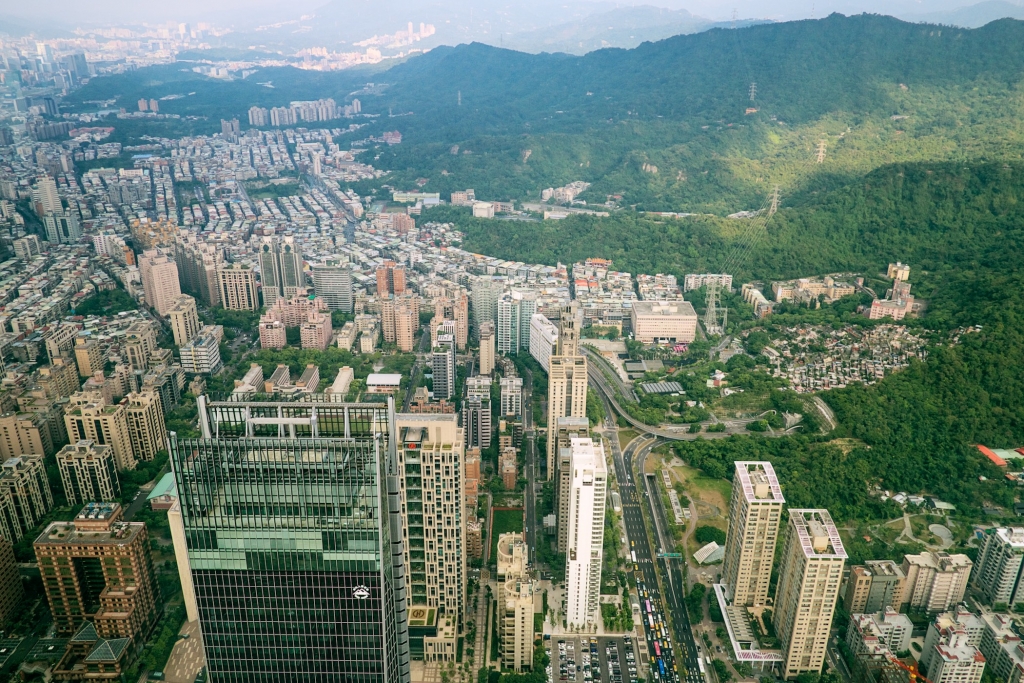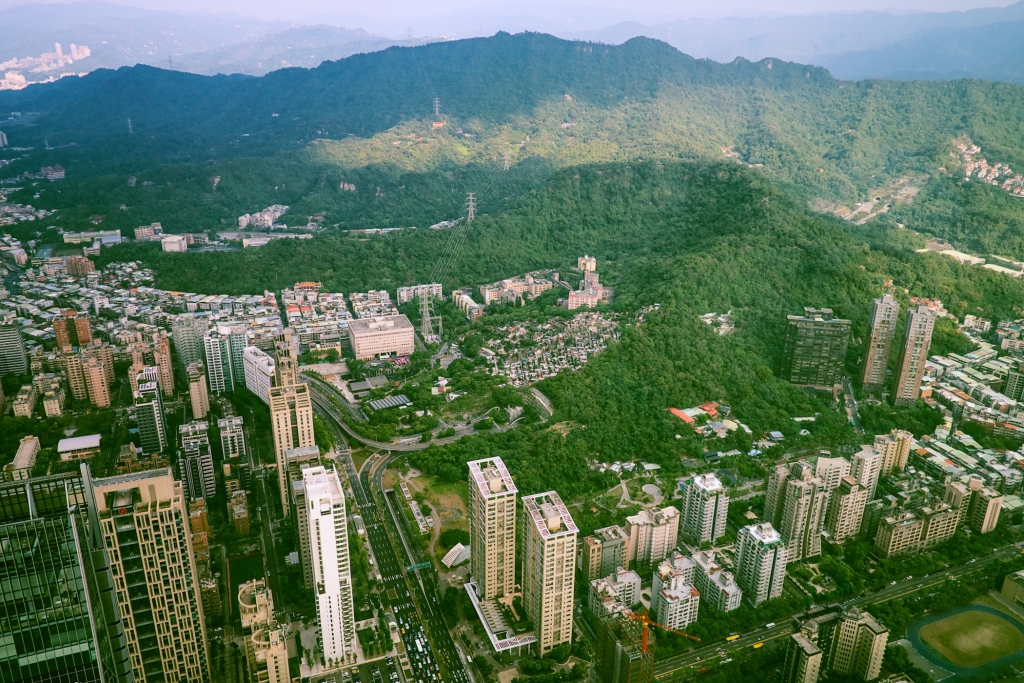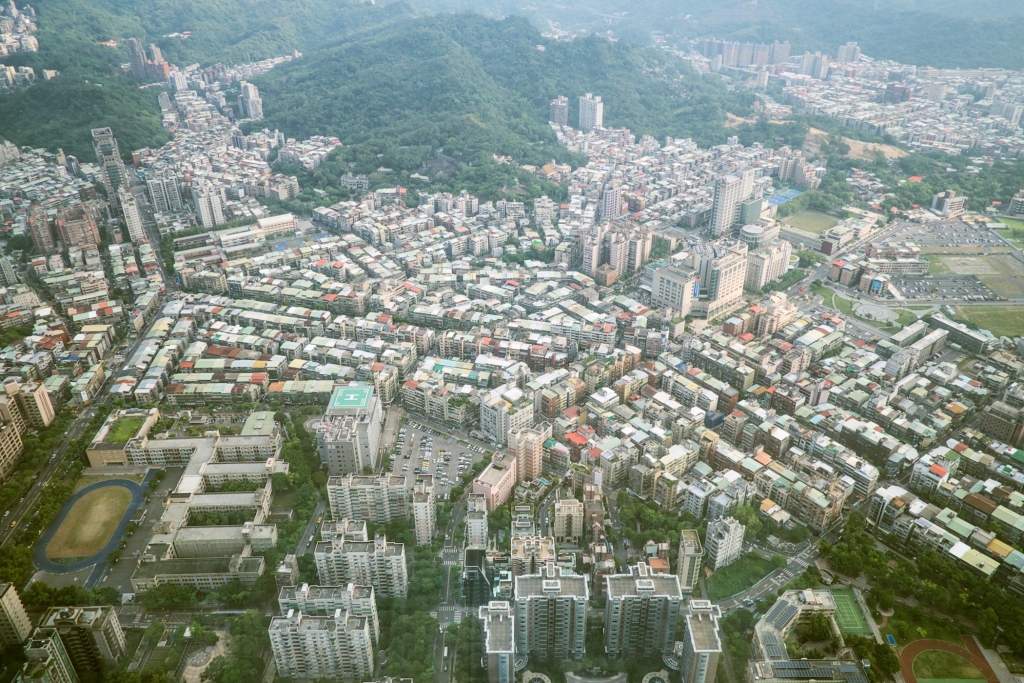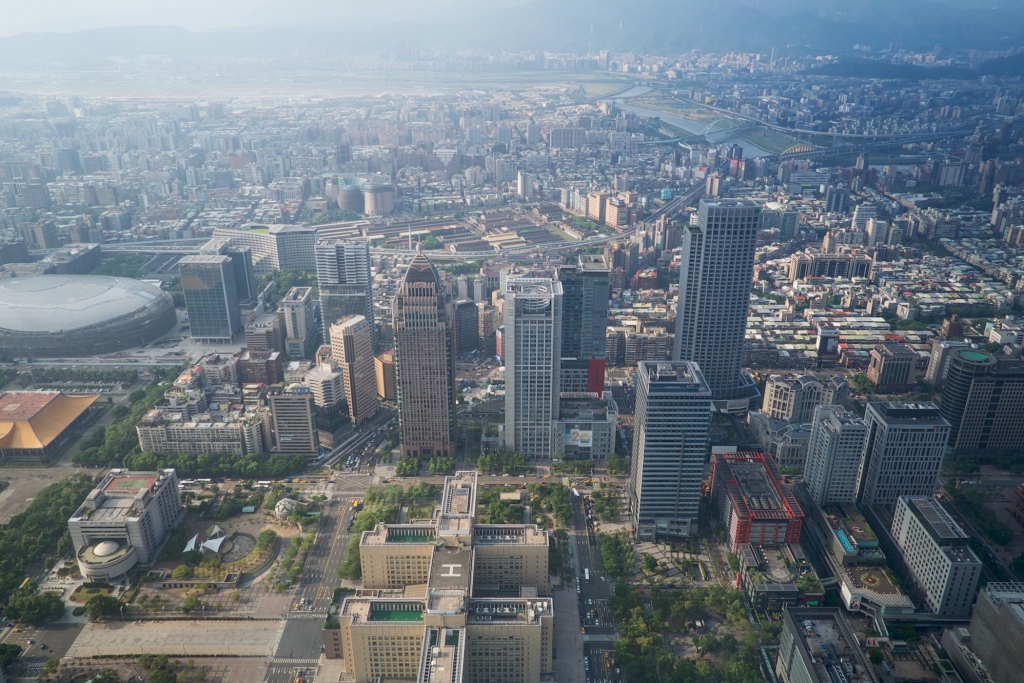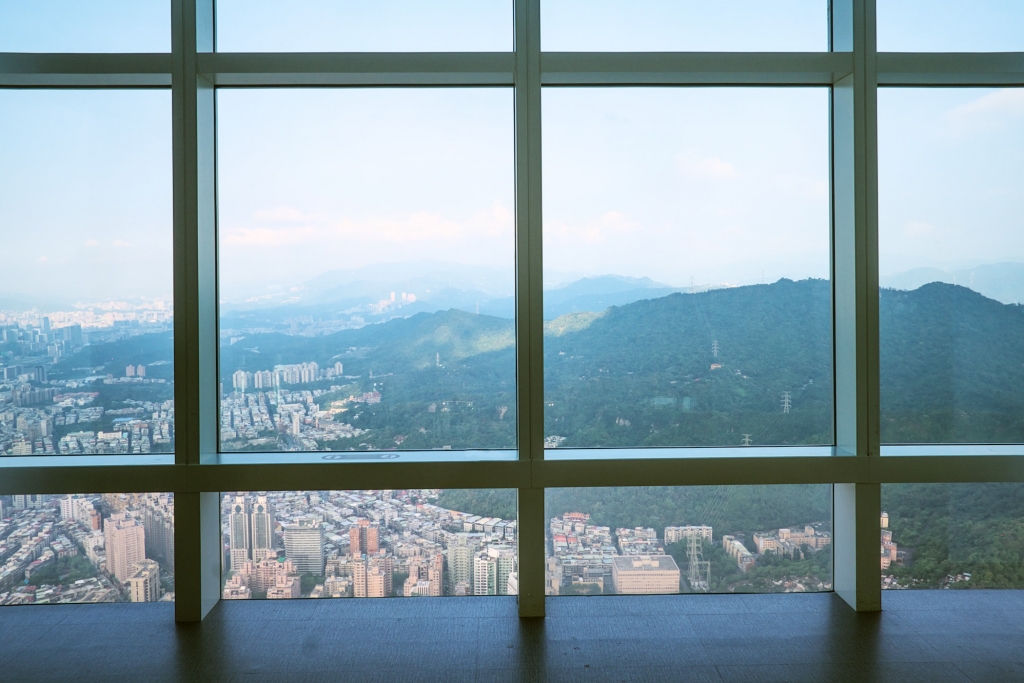 Top of the tower.  At some 508m tall the building has a pagoda like style.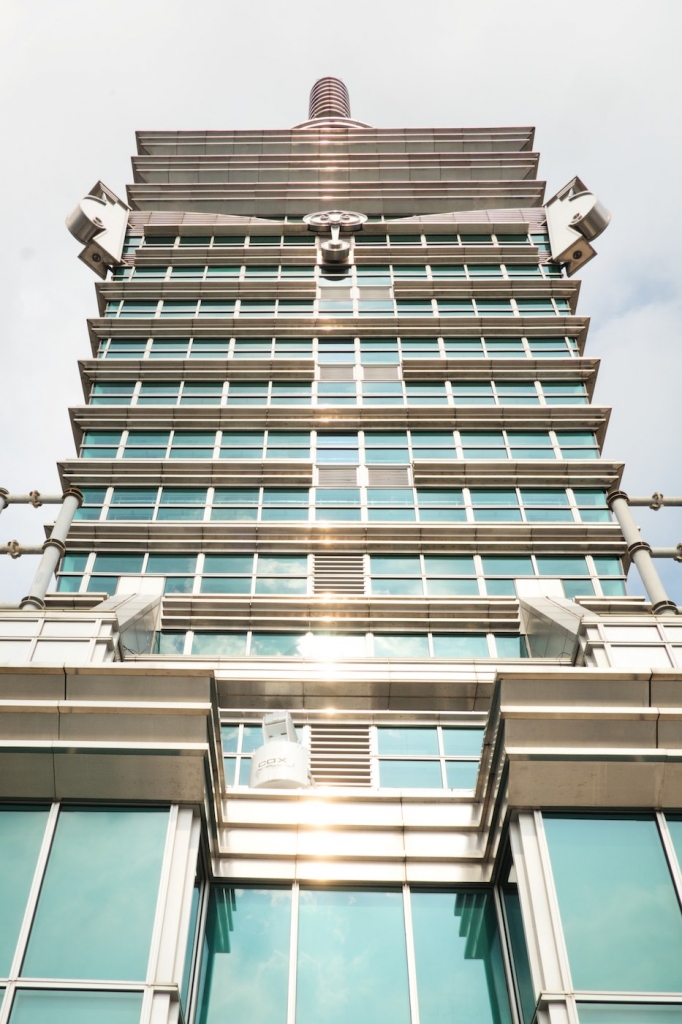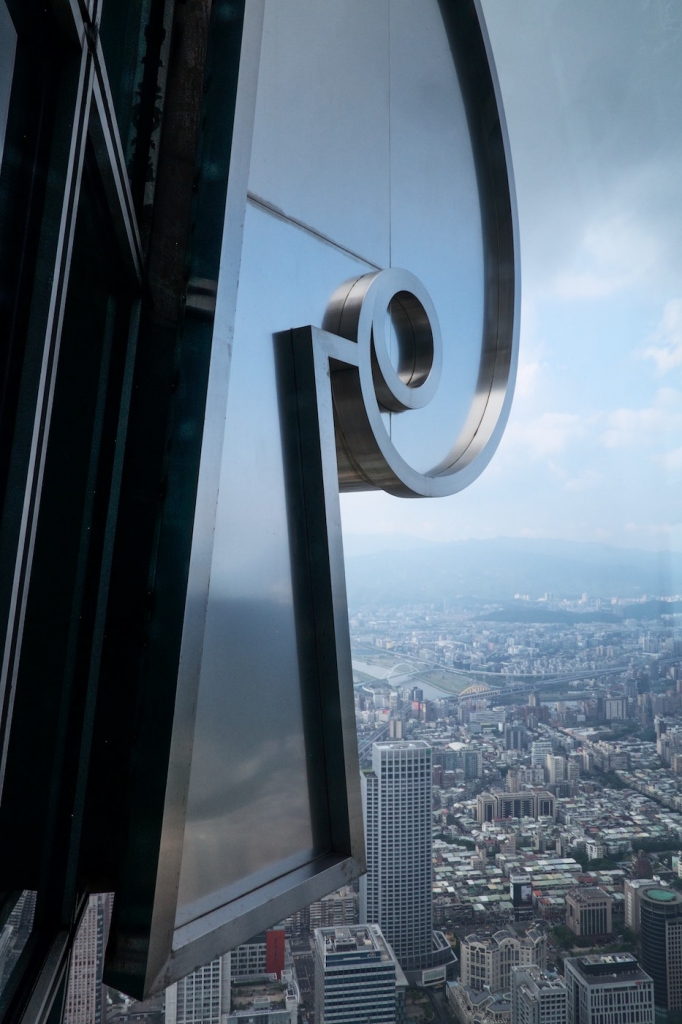 The tower is built with a huge gold weight of some 600+ tonnes and over 5m in diameter, suspended inside between floors close to the top of the building, it is a pendulum acting as a damper against strong winds and earthquake movement.