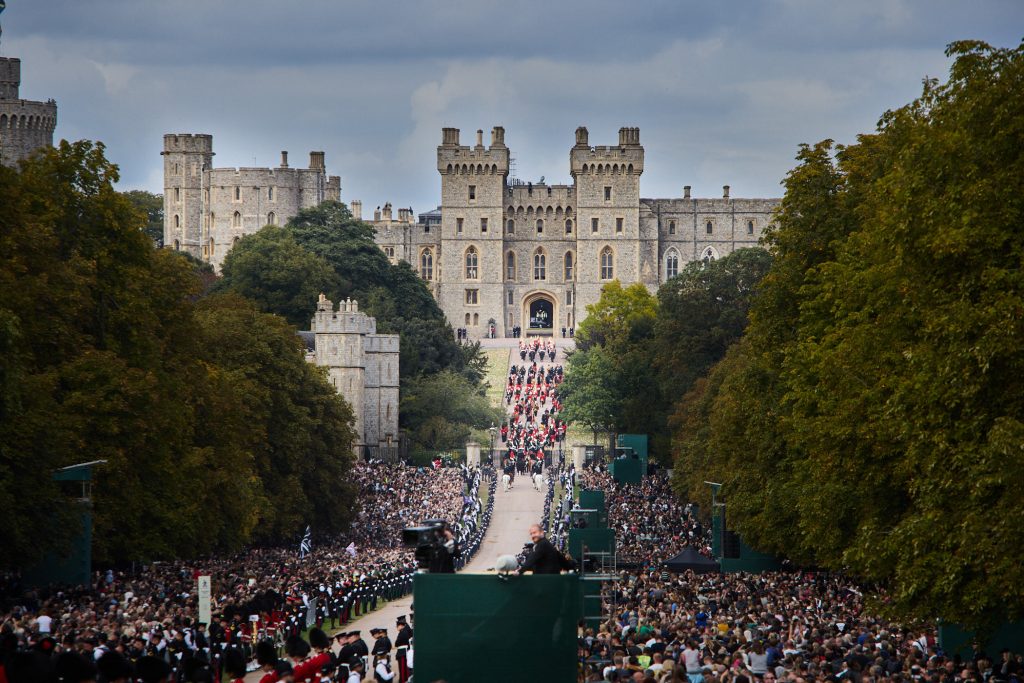 I am one of the generation that has only known Queen Elizabeth II as our Queen. I never had the opportunity to see her except on television. As I child I remember the state funeral of Winston Churchill. I was amazed at the scale of the event and the majestic ceremony the UK can display in honour of a leader. I felt the sadness along with most when the Queen died, half thinking she would continue forever. Perhaps at least make it to 100 years.
Sadly not living close to London anymore it was difficult to visit to observe any of the processions. Then it was announced that the Monday of the funeral would become a national holiday. Also that the exhibition I was visiting in Birmingham would be closed, I had a free day and was half way to Windsor. After rearranging hotels I stayed nearby to arrive early to find a good spot along the Long Walk in Windsor.
What a spectacle. The precision, the dress uniforms, the timing and order of marching by the service personnel in providing the guard of honour was incredible. The wait was long but the time was worth it for when the procession finally came past it was a great honour to the Queen. It was since estimated that the crowd was some 103,000 people. Not to mention the crowds in London. Without doubt one of the largest events in our history.
So it was my first opportunity to witness just a part of something so grand yet so sad at the loss of Her Majesty the Queen.
Below are a few photographs from my viewpoint of an event I and most of us will never see again.